Hangzhou Greensen Sun-Shading Products Ltd.
Business A
Contact£º Mr.Tao
Phone£º 0571-88962985
Mobile£º13355782984
Business B
Contact£º Mr.Xu
Phone£º 0571-88962985
Mobile£º13355781384
Business C
Contact£º Mr.Tang
Phone£º 0571-88962985
Mobile£º15968871931
Fax£º 0571-88962985
E-mail£º hzgreensen@163.com
Zip Code£º310012
Add£ºNo. 196, Zhenhua Road West Lake Technology Park, Block B, Yuhua Building, 1406
Address: Yuhang District of Hangzhou Industrial Zone Cangqian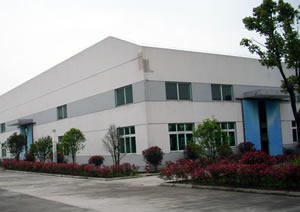 Hangzhou Greensen Sun-Shading Products Ltd.is engaged in a sun room, shading product design, production, sales, maintenance, professional shade company. Pioneering spirit and innovation is the eternal pursuit of the Green Forest staff, the company has strong technical force and advanced production equipment, through a long period of shading industry knowledge, learning and accumulation of large and medium shade engineering system design, construction has a wealth of Experience. Green forest shade in undertaking the project, has been the construction speed, product quality, good after-sales service as the first principle, and was recognized by people outside the industry.
Green Forest products are indoor and outdoor sun shade products, two product categories, interior products: rolling trolley, track-type electric shutter, FTS ceiling curtain, FCS ceiling curtain, PTS ceiling curtain, FSB ceiling curtain, electric aluminum blinds, wood blinds electric , The electric opening and closing blinds, wood blinds, skylights and other small sloping roofs; Outdoor products: Electric shutter protective window, electric garage doors, retractable awnings, awning arm, flip louvers, roof, etc. days.
Green forest shade focus on quality management and brand building, has been innovative design, superb technology, complete production equipment, fair and reasonable price and good after-sales service by our customers trust and support. Green Forest shade is willing to work with you hand in the shade for China to make greater contribution.